See Lucky Blue Smith semi-nude photos & videos at Instagram (Tagged), Pinterest & Tumblr (Search | Tagged). Follow Lucky Blue Smith on Facebook, Twitter, Wikipedia & YouTube. Also see Mariano Vivanco (Photographer).
[custom-facebook-feed id=luckyblue.smith]
[email protected] have a show @theroxy in LA June 21! Tickets at https://t.co/lUcJ5JOqiF and in Santa Ana, CA June 22!
Lucky Blue Smith's Band, The Atomics, Share Their Coachella Photo Diary https://t.co/smUsJXsnIO @voguemagazine
Can't wait to perform at @coachella today! @theatomicsmusic live stream today at 5:40 PM from the Gobi Stage!
https://t.co/0GHmJ51Kkn
#hmlovescoachella collection drops today!! Get it online and in stores @hm @hm https://t.co/HIuwhNuWXk
NYC we're comin to play a show at @hm at Times Square!!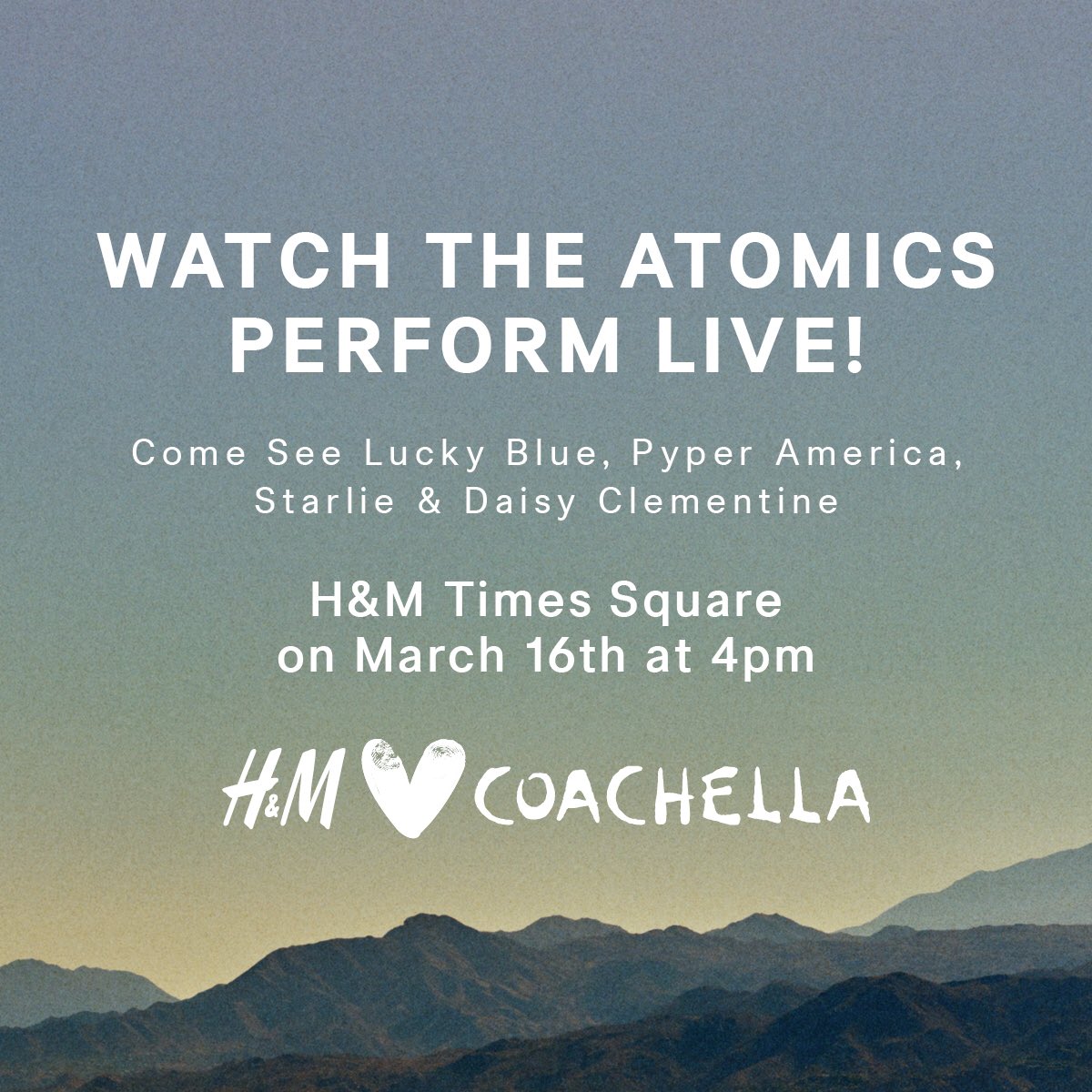 The Atomics
@theatomicsmusic
NYC we are coming for you
Let Lucky Blue Smith prep you for festival season https://t.co/RkrhZve0C2
Show More Updates!
Lucky once again💙.... @theatomicsmusic #LuckyBlueSmith #weho @ The Roxy Theatre https://t.co/aaJkACoamv
表紙 Maddie Ziegler
Seventeen 7月号
#seventeenmagazine #maddieziegler #luckybluesmith #shaymitchell… https://t.co/qZYTiB9XHN
#JuanPabloZurita and #LuckyBlueSmith, #RaffertyLaw, #AustinMahone and #CameronDallas, #BrandonThomasLee, #LukaSabb.. https://t.co/Jdz7emFUGQ
Show More Updates!
do y'all not understand that lucky blue smith is a trump supporter
mais Lucky Blue Smith il est jamais avec sa meuf enceinte ou c moi ??
@dm_solo_goal Cameron Dallas or Lucky Blue Smith?
Put a puppy in your picture, and it will make it 20 times better. Lucky Blue Smith
.
Oh, Lucky!… https://t.co/vjk2yRKwKd
@ROLEPLAYUGH i'm lucky blue smith as model. Verif?
After much deliberation and the discovery of the gorgeous Lucky Blue Smith, platinum blonde is coming soon 😎😜
lucky blue smith väntar barn? alltid trott han e gay,,,,? yo soy den noora talar om när hon säger att hømser alltid tror alla e gay cuz i do
my lycean talaga na kamukha ni lucky blue smith yernsmhdjdhedj
@ROLEPLAYUGH i'm lucky blue smith as model. Verify?
Show More Updates!
@margabrevaa @luckybsmith HOW DID I JUST SEE THIS
@archysatlantic
- my baby
- wish you were online more often
- awesome
- cute af
- YOU MET LUCKY @luckybsmith
- love ya
@selhouette @luckybsmith Jd km saja yg dikubur
@selhouette @luckybsmith Perlu. 2 ya satunya buat levi
@selhouette @luckybsmith Gue cape weh...
Petition for @luckybsmith to be active
@luckybsmith tweet something lol
i had a dream @luckybsmith and i were besties omg
@luckybsmith I asked how @stormibreee was doing and he thought I meant the relationship but I meant with the baby n he said they weren't together anymore
Show More Updates!